£3.06 generated for every £1 invested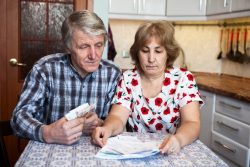 With over 13,000 customers directly supported in one year, the results show significant improvements in health, housing, employment and family relationships.
Customers responses are glowing "It has been a huge help and also transformed my view of the water company".
"I felt it was a turning point in terms of my own self and my despondency. It was a light at the end of a very dark tunnel".
Water companies take a specific interest in the experiences of their customers who at some point in their lives may find themselves in challenging circumstances and in need of help. The survey revealed that concerns about money had a detrimental effect on many areas of their lives but mental and physical health were thought to be particularly affected. The schemes are in place to help and support customers by assisting them with awards, money advice and income maximisation services. By helping when needed, the assistance not only has an immediate impact on the customer, it has a wider social influence on their families, communities and society.
It is clear from the report that the funds offered, have in many cases, changed people's lives, and the schemes are supporting a vast majority of beneficiaries who otherwise would not be supported at all.
The impact of assistance provided by the water companies for financially vulnerable customers is clearly substantial. This research has important policy implications, especially at a period that is marked by cuts to charitable services. Furthermore, the evidence shows that this help makes a long term impact with 82% of grant recipients able to make future water charges.
To read more click here